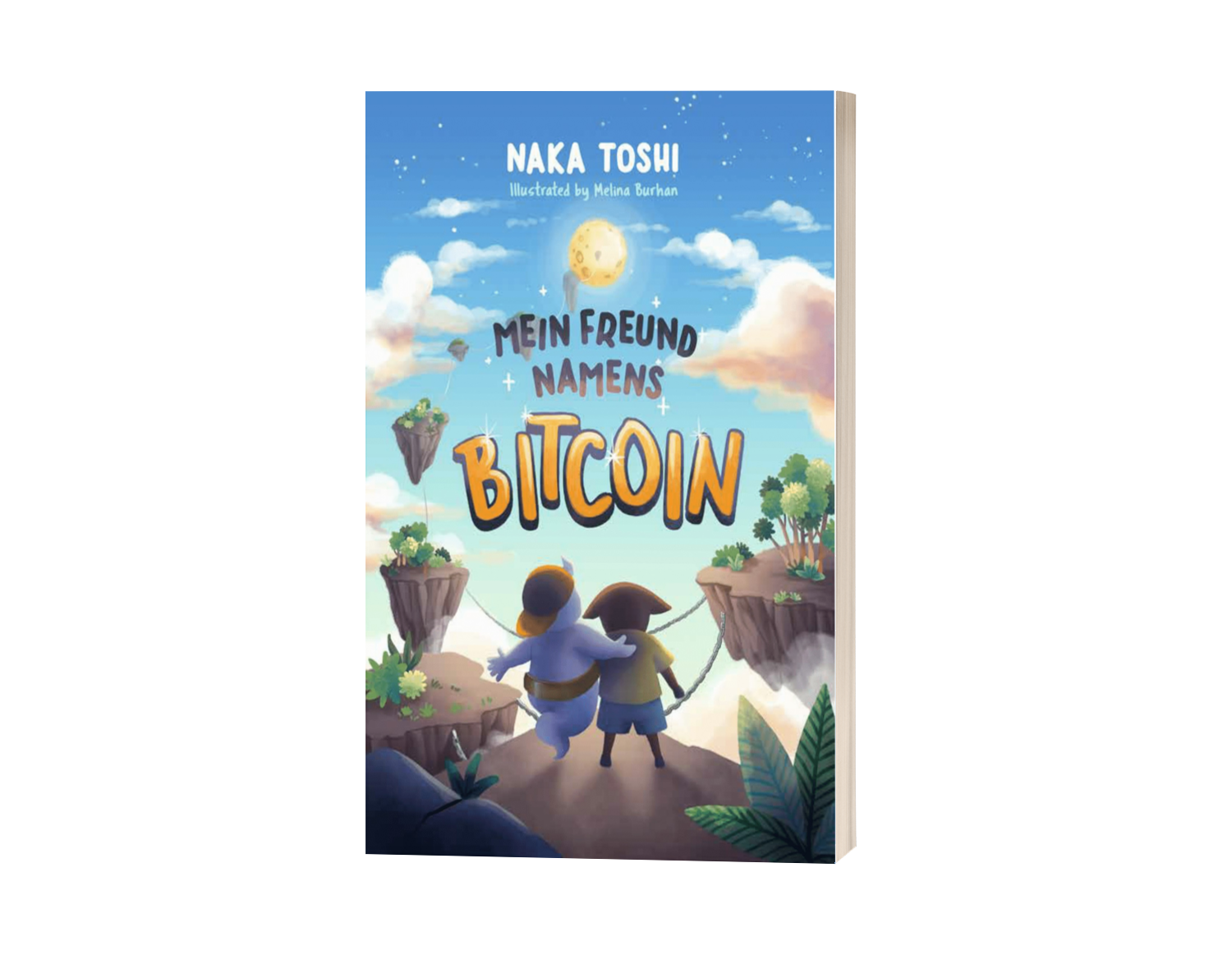 Spende Satoshis für Schulen in El Salvador und mache Kinder glücklich.

Diese Spendenaktion hat das Ziel, die Schulen in El Salvador zu unterstützen. Jedem Kind sollen durch ausgebildete Lehrkräfte Bitcoin im Unterricht erklärt werden, damit jedes Kind ein fundamentales Basiswissen über das Geldsystem und Bitcoin bekommt. Durch die Anschaffung von technischen Geräten wollen wir den Kindern ein praktisches Anwenden ihres erworbenen Wissens ermöglichen.
Schließe dich uns an und werde ein Teil dieser wichtigen Bewegung. --> www.nakatoshi.vision
Für jede Spende, schenken wir ein Kinderbuch "Mein Freund Namens Bitcoin" als eBook um uns herzlichst für deine Unterstützung zu bedanken.
Donate Satoshis for Schools in El Salvador and make children happy.
This fundraiser aims to support schools in El Salvador. Bitcoin will be explained to every child in class by trained teachers, so that every child gets a fundamental basic knowledge about the monetary system and Bitcoin. Through the acquisition of technical equipment, we want to enable the children to practically apply their acquired knowledge.
Join us and become a part of this important movement. --> www.nakatoshi.vision
For every donation, we will give a children's book "My Friend Named Bitcoin" as an eBook to thank you for your support.